Year 11 are going as a year group on Wednesday 4 December but 6th Form students can register their individual/family attendance by filling the form through this link: https://www.nsclshow.co.uk/general-booking-form
On 3 and 4 December 2019, Ascot Racecourse, will host the National School + College Leaver Show with over 80 employers, FE Colleges, Universities and GAP providers participating. We expect an audience of 15,000 young people (year groups 11,12 and 13), teachers/staff/lecturers, parents and carers in a lively, interactive, fun and informative setting. The National School + College Leaver Show is a 'one stop shop' for anyone who wants to find out what is available to them post secondary or further education.
45% of exhibitors are universities, with University of Surrey , University of Reading, University of Law, BIMM (British Institute of Modern Music), University of West London, University of Brighton, Coventry university to name a few. 50% of exhibitors are employers, including – Thames Valley Police, National Crime Agency, Hilton, Unilever, NHS (Berkshire, Buckinghamshire, South Central Ambulance, Royal Hampshire, Oxfordshire University Hospital and more), Ministry of Defence, Vodafone, Atomic Weapons Establishment and many more.
Christmas Jobs Campaign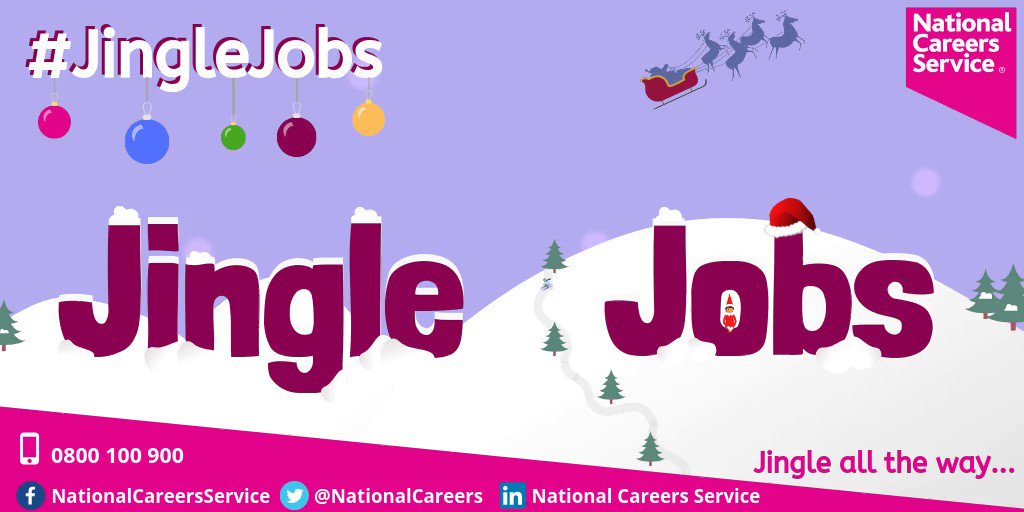 Christmas jobs are a great way for students to gain valuable work experience. The National Careers Service' Jingle Jobs campaign gives followers access to live vacancies from a wide range of nationwide employers. Search for #JingleJobs on Twitter, Facebook and Linkedin. 
We are currently updating our Careers Pages, please send any comments or suggestions to ruth.turner@langleyacademy.org.