Business, Economics and Computing
Back
Business is taught by four specialist teachers. Lessons are interactive and the curriculum is designed to provide an understanding of real business life contexts and to develop links with Business Careers.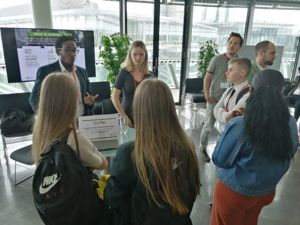 Business Studies is a thriving and popular choice at Key stage 4 & 5. At Key stage 4 we offer a two-year GCSE Business Studies program (Edexcel). At Key stage 5 we offer A level Business, A level Economics, and BTec Business (Edexcel)
The Faculty offers excellent enrichment opportunities such as Young Enterprise, IFS student investor programme, Museum learning, Educational trips to Cadbury, the Bank of England, and Academic enrichment opportunities to exam conferences.
Please click on the link below to view the Curriculum Map for Business and Economics.
Curriculum Map - Business & Economics
Curriculum Map - Year 12 EconomicsCurriculum Map - Year 13 Economics
---
The core of computing is computer science, in which pupils are taught the principles of information and computation, how digital systems work, and how to put this knowledge to use through programming. Buildings on this knowledge and understanding, pupils are equipped to use information technology to create programs, systems and a range of content.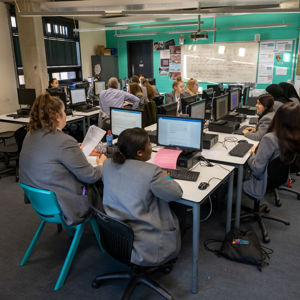 Computer Science also ensures that students become digitally literate – driven, and express themselves and develop their ideas through identifying issues and problem solving – at a level suitable for the future workplace and as active participants in a digital world.
The Computer Science department offers extra - curricular activities such as 'robotics club' which compete in the First Tech Challenge. During this extra - curricular club students develop STEM skills and practice engineering principles whilst being innovative, enabling them to realise the TLA value of Curiosity, exploration and discovery.
Please click on the link below to view the Curriculum Map for Computer Science & ICT.