Oracy Programme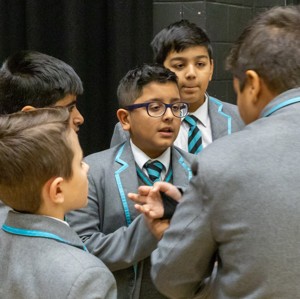 Oracy skills not only enhance academic achievement and employability, they also lead to the development of a whole range of social, emotional and interpersonal skills, including self-confidence, self-awareness, resilience and empathy. Having the confidence and skills to speak up and the belief that your voice has a right to be heard have been shown to enhance our sense of happiness and well-being, preventing the isolation that comes from feeling side-lined.
---
The oracy programme at The Langley Academy aims to empower our students with the ability to communicate by:
Developing a broad and rich vocabulary
Equipping students with the skills to communicate
Supporting students to develop the confidence and self-belief to speak
---
Please click on the links below to view our Action Plan and Impact Report.
Oracy Impact Report - March 2022