School Dining
Our school lunches at TLA are prepared by our caterers, Accent Catering, who prepare food on site.
---
Spring Menus 2021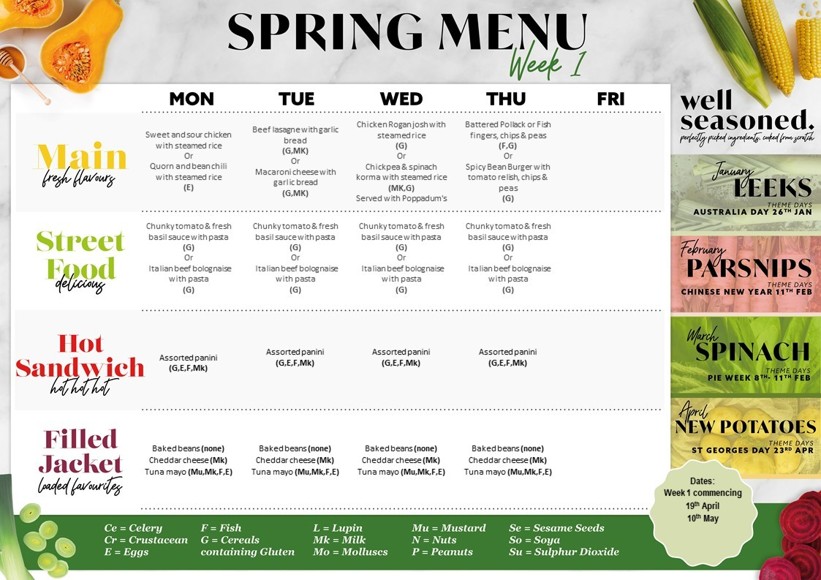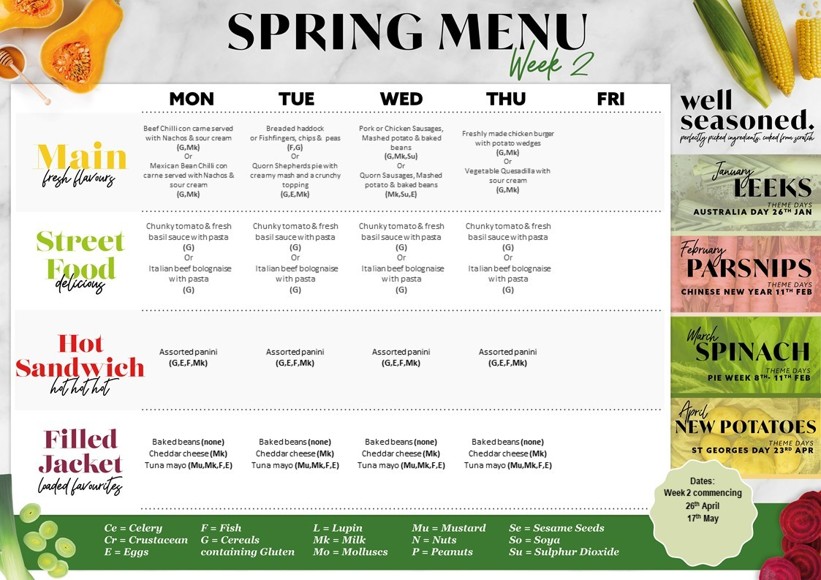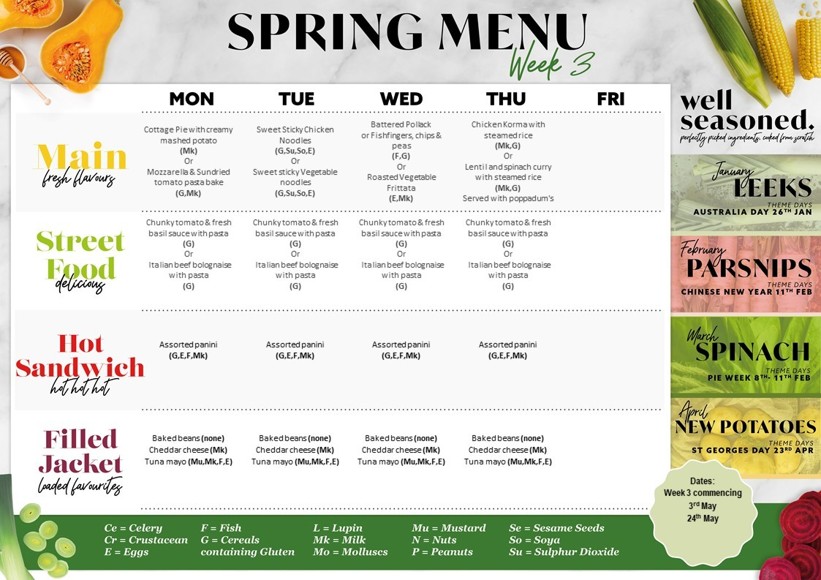 ---
Please click on the expandable section below for information about Free School Meals and how to apply.
Free School Meals
The Langley Academy uses the Eligibility Checking Service (ECS) provided by Slough Borough Council to administer Free School Meals. This will reduce the amount of information we are required to check and the time taken to process applications. The advantage of using the ECS is that data collection for each claimant will only need to occur once.
What are the eligibility criteria?
Children are entitled to receive free school meals if they or their parents or carers receive any of the benefits below:
Universal Credit - (provided you have an annual net earned income of no more than £7,400, as assessed by earnings from up to three of your most recent assessment periods)
Income Support
Income-based Jobseeker's Allowance
Income-related Employment and Support Allowance
Support under Part VI of the Immigration and Asylum Act 1999
The Guarantee element of State Pension Credit
Child Tax Credit, (provided you're not also entitled to Working Tax Credit and have an annual gross income of no more than £16,190, as assessed by HMRC)
Working Tax Credit run-on – paid for 4 weeks after you stop qualifying for Working Tax Credit
If you are unsure about whether you're entitled, please check your eligibility as many parents are entitled but not claiming. Simply fill in the FSM Application Form and return/email to Manjit.Jagdev@langleyacademy.org. All enquiries are treated in the strictest of confidence. The form MUST have the following to be processed through the ECS:
Surname of applicant
Date of Birth of applicant (DOB)
National Insurance Number (NI) or National Asylum Support Service Reference Number (NASS)
Alternatively, you can apply through Slough Borough Council using the following link:
Free school meals application form - Section 1 - Slough Borough Council (achieveservice.com)
The information you provide will be used to check if you are in receipt of a qualifying benefit and, if you are on Universal Credit, that your earnings do not exceed the threshold. If you claim Universal Credit, your earnings will be assessed from up to three of your last Universal Credit assessment periods.
If you are eligible, the Academy will be notified by the Council. Your child will receive free school meals and the Academy will receive extra funding.
Protection of Free School Meal eligibility
If your child is currently eligible for free school meals, they'll remain eligible until they finish the phase of schooling (primary or secondary) they're in on 31 March 2023 even if your circumstances change. This protection has been introduced whilst the government completes its rollout of Universal Credit nationally.
Where can I get more information?
If you need any further information, please contact the Academy or Slough Borough Council. Alternatively, you can visit the free school meal website: https://www.gov.uk/apply-free-school-meals