Modern Foreign Languages (French and Spanish)
Back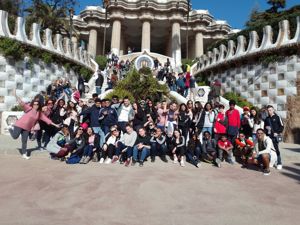 The Modern Foreign Languages Faculty at The Langley Academy believes that language learning is a life long skill. We are not just aiming to develop students into proficient linguists, but also into individuals who can look beyond the garden gate and demonstrate a cultural knowledge and understanding of the countries where the language they learn is spoken. We teach creatively and interactively and provide the students with opportunities to experience the language they study as both Languages are taught by native speakers and visits to France and Spain are organised each year, alternatively.
Learning Spanish OR French is compulsory at KS3, optional at KS4 and can only be studied at KS5, if studied at KS4.
Please click on the link below to view the Curriculum Map for Modern Foreign Languages.