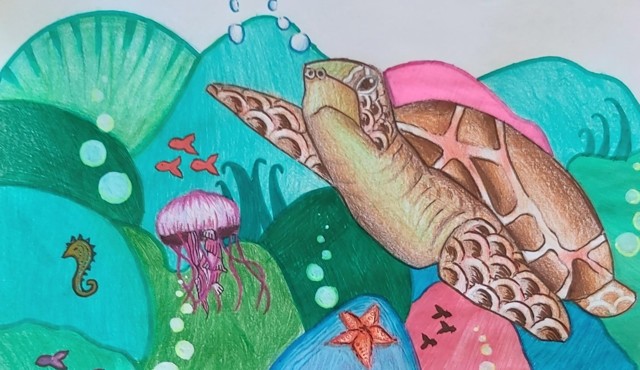 Mar 1, 2021
Despite not being in school and some students having limited resources, our young artists have continued to put together some amazing creations. Each year group have been busy producing artistic outcomes that are not only aesthetically pleasing but provide essential skills that improve both technique and knowledge.
Year 7
Year 7 have begun looking at the history of art and exploring a variety of movements designed to give them wider view of an artistic timeline. Throughout this topic students have the opportunity to make their own informed decisions and delve deeper into the styles of their choice.
Year 8
Year 8 have taken on a playful project aimed to improve their imagination and sketching, while looking at the various elements of design (colour, texture, tone, etc). Through whatever medium they wish to express themselves, they have been asked to produce new illustrative creatures/characters every week in a topic entitled Creature.
Year 9
Year 9 continue preparing for GCSE looking at Fruit. This Project provides a solid foundation of all the marking criteria, covering every Assessment Objective through a Still Life study. Earlier in the year, students had the opportunity to try out a variety of different medium, but have recently been completing artist studies and producing their own unique outcomes inspired by both primary and secondary evidence.
Year 10 & 11
The lack of studio time and resources has probably been hardest for the GCSE classes, but they endeavour to complete strong outcomes based on their own individual themes, despite the limitations. We applaud their adaptability through this difficult time.