DT – Royal Mail Competition
Back
Oct 15, 2021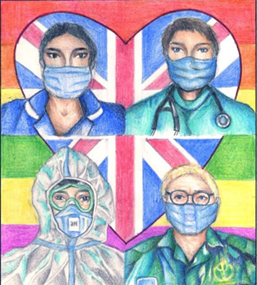 In the summer term the DT faculty entered KS3 students into a Royal Mail Competition to
design a stamp celebrating heroes. We recently heard that Siyona Bhandari, Year 9, is through to the last 120 entrants.
It is a remarkable achievement as 606,049 entries were received from children across the UK, with 7,479 schools taking part.
If she gets down to the final eight her stamp, below, will become an official Royal Mail Stamp!